The People's Computer Company and The Community Memory Project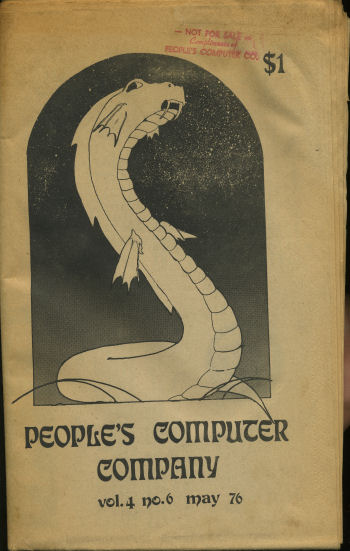 "Secrecy is the keystone of all tyranny"
- this quote from the scifi novel
Revolt in 2100
summarized the philosophy of Lee Felsenstein, Efrem Lipkin and the other founders of the Community Memory Project, according to the book
Hackers
by Steven Levy. The mission of Community Memory was to bring the power of computers to all citizens not just government officials and the "sanctioned users" in big companies with their IBM mainframes. Efrem and Lee took a donated XDS-940 computer "to the streets" by creating a community bulletin board system with remote terminals placed in community areas. Meetings of Community Memory were conducted in a small shopping center the California Bay Area. People could come to use the public computer terminals for whatever they wished making Community Memory host of one of the first public microcomputing centers, in a timesharing environment. Before the MITS Altair, computers used for
microcomputing
were available to very few persons and personal computers were almost unheard of.
Ted Nelson, author of Computer Lib and Dream Machines was a frequent visitor to meetings.
The Peoples Computer Company
tabloid was started in 1972 by Bob Albrecht and others. Included in the PCC tabloid were pictures of events, program listings of BASIC programs and suggestions on buying computer parts. Lee Felsenstein occasionally wrote a hardware column for the PCC publication. As you might have guessed the Community Memory Project and The People's Computer Company were closely affiliated. The People's Computer Company was the birthplace of the
Doctor Dobbs Journal
.
Fortran Man - F-Man and Billy Basic?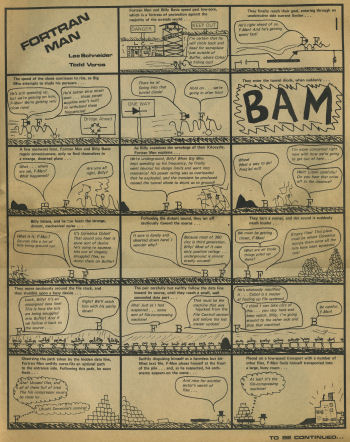 Fortran and IBM were symbols of authority-controlled mainframe computers, unavailable to the the public. Bob Albrecht, a founder of the People's Computer Company, considered FORTRAN a stifling and boring programming language. Bob undoubtedly influenced the opinions of the authors of Fortran Man.
F-Man's side-kick "Billy BASIC is a non-flattering reference to Bill Gates of Micro-soft. Gates was at the time criticized by the PCC leadership, the Homebrew Computer Club, Community Memory, and many old-school hardware hackers for discouraging distribution of the Micro-soft BASIC software unless the user paid for their copy. Up to this point, microcomputer software was not packaged for retail sale in large quantities and most software was shared freely. The controversy escalated when Bill Gates published his
Open Letter to Hobbyists
, followed by his -
A Second and Final Letter
to address the criticism generated by the first letter. The "Fortran Man" parody is full of technical double entendre reminiscent of the "Hi I'm a MAC / And I'm a PC" ads today. This comic gives us a glimpse of the California microcomputer hacker mentality regarding Bill Gates and his company Micro-Soft (later Microsoft) in the mid 1970's.
Fortran Man and Billy BASIC cartoon 2 of 2
Selected scans from the People's Computer Company March-April and May issues
Core Memory for S-100?
I received a box containing an INFOREX Core Memory Controller from late 1970 / early 1971 and a DATARAM core memory cartridge / daughter card. The DATARAM core is 4K I believe, but I did not open it to check. The box also contained a document from 1978 about this type of 4K and 8K core memory, and some interesting pages about installing and using core memory with an S-100 data bus. I assume that this particular DATARAM core memory could be used in both the pictured below DEC-like controller and a homebrew S-100 controller. Given the condition of the card and memory, it's very possible that these components work. Now I just need a computer to put them in...hmmm.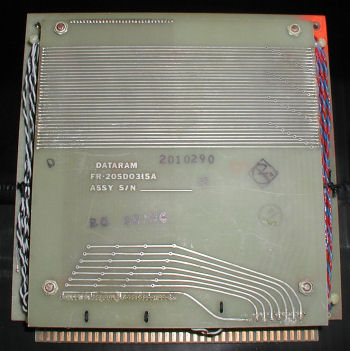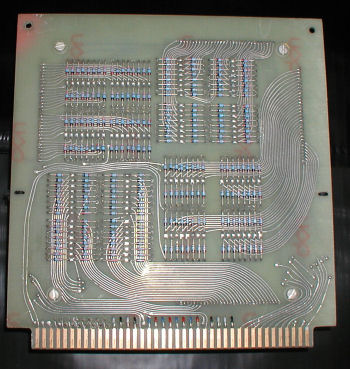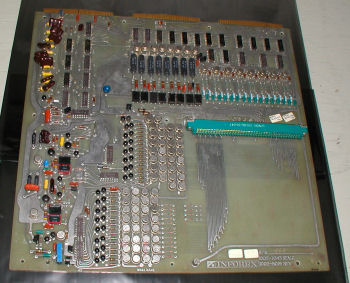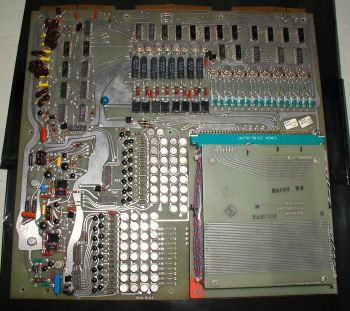 For more pics and information
click here
.