ROBOTS - Did the predictions come true?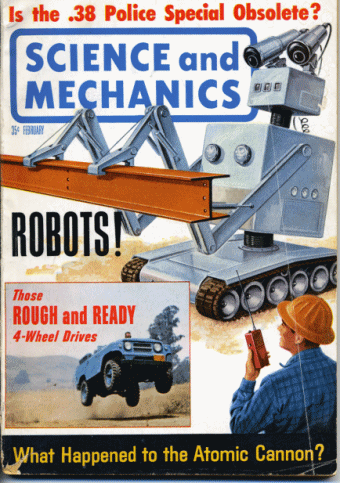 On my way to the
Vintage Computer Festival 9.0
I stopped into a small antique store and found a copy of
Science and Mechanics Magazine February 1963
with a post-war sci-fi-looking robot on the cover. In an era where computer-controlled robots were often just concepts on the drawing board, this article provides a glimpse of the future of robot technology.
Did robots take over?
Click here
to enter your comments. Below is a transcript of the entire article with pictures.