1973 Williams Paddleball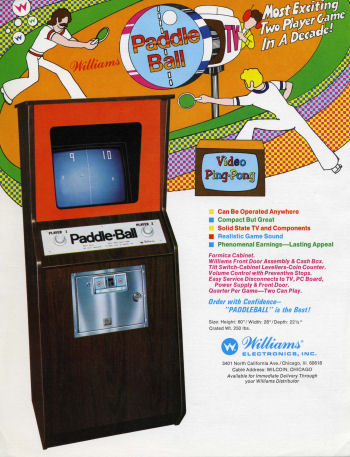 This arcade game is in my office, and we play it almost every day. Just before Christmas I won this game from Mark of
Philly Classic
on Ebay for $150. He had been given this system by Cassidy Nolen of
Atari Online
. Fortunately Mark lives 30 miles from my home, and I was able to stuff the game into my Honda Element and drop it off in my office in Wilmington. The game is currently set to take dimes, but the system can be changed to accept quarters too. When we got the system into my office we set it up and turned it on...nothing! I opened the back and found that one of the fuses was blown. I was able to replace the fuse (Thanks Radio Shack), but still no action. Finally, I used a multi-meter to locate a minor short in the power cord, and after a quick repair the system sprang to life. Given that this unit was manufactured in 1973, it's in surprisingly fine condition and should last for many more years.
A true computer under the hood.
From Internet sources, the Williams version of the Atari PONG game is an exact functional copy. As with the the PONG arcade game Williams Paddle Ball is so old that pre-dates the practical application of a processor chip. The computer board is "one big processor."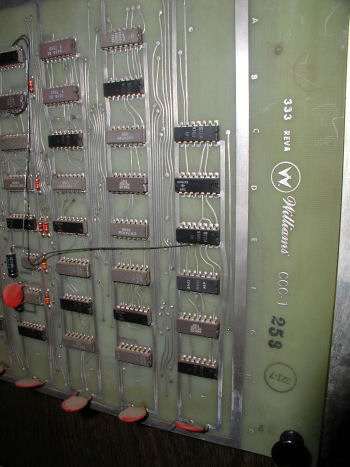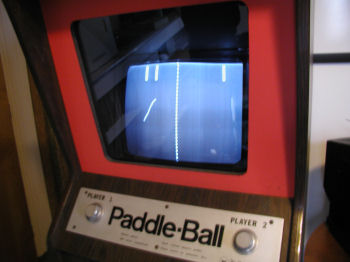 Click here
to enter your comments.
Grumman C-8573 / ASA-79 Jet Computer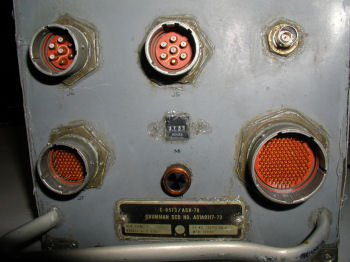 In the what the heck is this department, we have here the computer from a Navy Jet, presumably a later version of the F-14 fighter. I was hoping that I had one of the original F-14 computers, as was described on
MicroComputerHistory.com
, but as you can see from the
pictures
, this is a mid-80's model. It took me about an hour to pry the
case
off the chassis, there were so many screws and a lot of caulking. Ray Holt, who was a primary engineer of the original F-14 computer system believes that this is a navigation computer.
Televideo Systems, Inc.
TS-816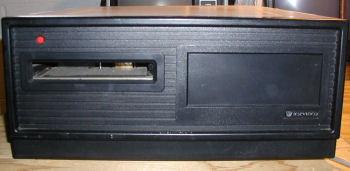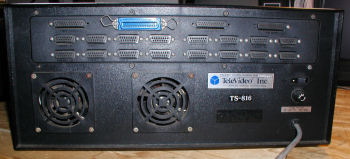 The system pictured here is still functional, although I have not tested the tape drive.
From the manual: "The TeleVideo TS 816 is a compact tabletop multiuser microcomputer which can support up to 16 user stations. An eight-inch Winchester hard disk provides central storage of data for all users, while a tape cartidge (Scotch DC 300XL) allows convenient back-up of the hard disk. Many combinations of peripheral devices can be attached to the TS 816 - serial and parallel printers, a service processor terminal, or modem." In addition to the manual I have the original system tape used to install the system software.
PM/286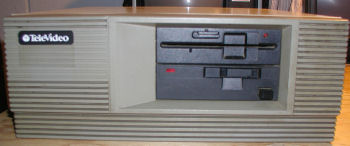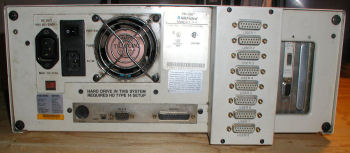 This looks like the successor to the TS-816, but I don't have the manual. It looks like this computer was once in an office as a terminal server, but apparently someone took it home, re-formatted it as a DOS box for their family's use (games, word star installed). There is a built-in cassette drive for backing up the system. I am looking for more information. I have a Televideo "286/386 Setup Users Guide", but I am not sure if that's what shipped with this computer because there is no reference to "PM/286" in the documentation.
Here is a brief list of the Televideo software on hand (with system in parens):
(PM/286 CP/M:)copies not originals: GENOS disks 1..3 PUBLIC 1..6 INSTALLATION etc
(TS 806/20:)v 1 diagnostics, v 1.2, 2.1, 2.11 MmmOST, CP/M version v 1.2, 1.3 rev D with diagnostics?
(TS-803 and 803H:)Telewrite 80 v. 1.0 rev B, Telecalc/Telechart 80 v. 1, system software, Fortran IV, boot disk, Telewrite, Tele Asynch telecoms
(TS802H:) CP/M v. 2.3, 2.4
More Televideo Pics